Crwys House, Cardiff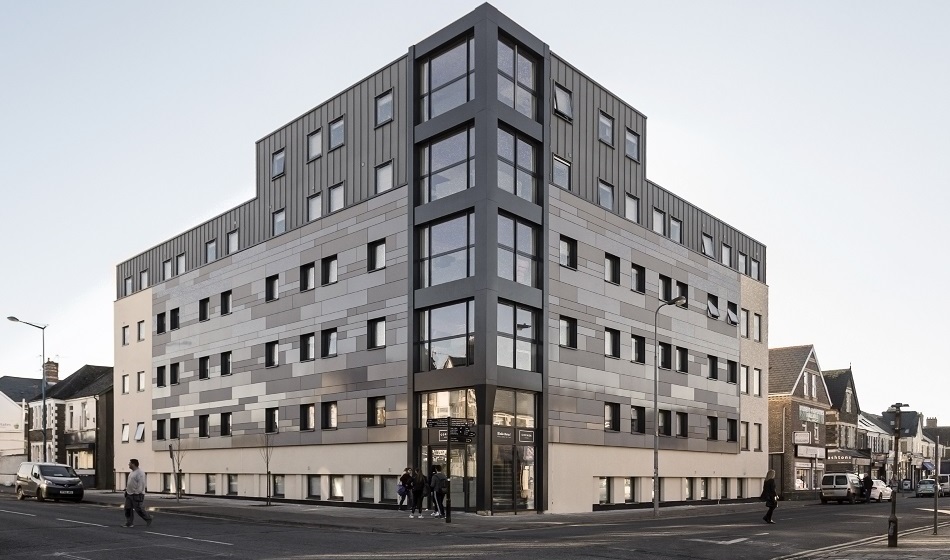 Hunter Acoustics provided design input for the conversion of a former city centre office building into student flats.
The scheme was based on an existing concrete structure with a new timber frame roof extension.
Our scope included testing the sound insulation performance of the existing constructions, a full acoustic design review and pre-completion commissioning testing.