Jubilee Park Primary School, Rogerstone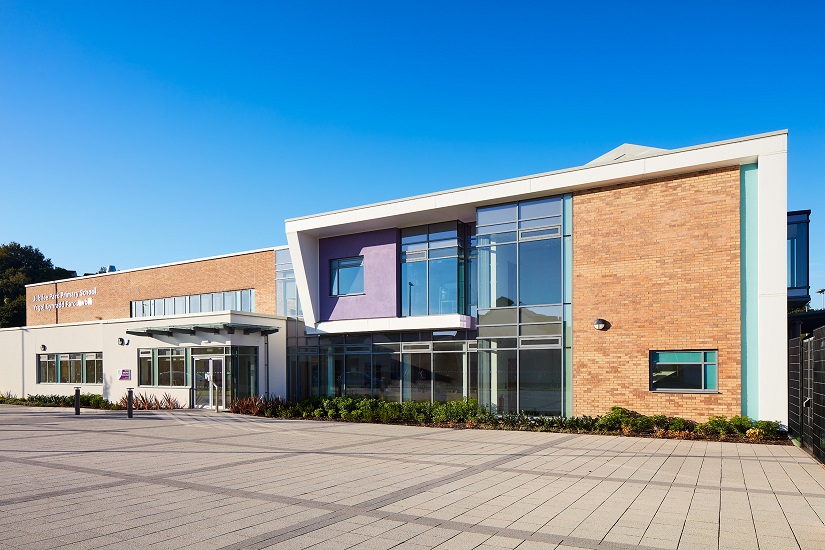 Completed in September 2017, Hunter Acoustics provided acoustic consultancy services for this £4M 1.5 form entry primary school on the new Jubilee Park residential development in Rogerstone.
Working alongside Powell Dobson Architects during the design stages and with main contractor Knox & Wells during the construction stage, our involvement covered BB93 acoustic design review, NVHR and plant noise review, construction stage site inspections and BREEAM commissioning testing.
The scheme achieved BREEAM Excellent, including all available acoustic credits under Hea05 and Pol05.