Oldway Centre, Swansea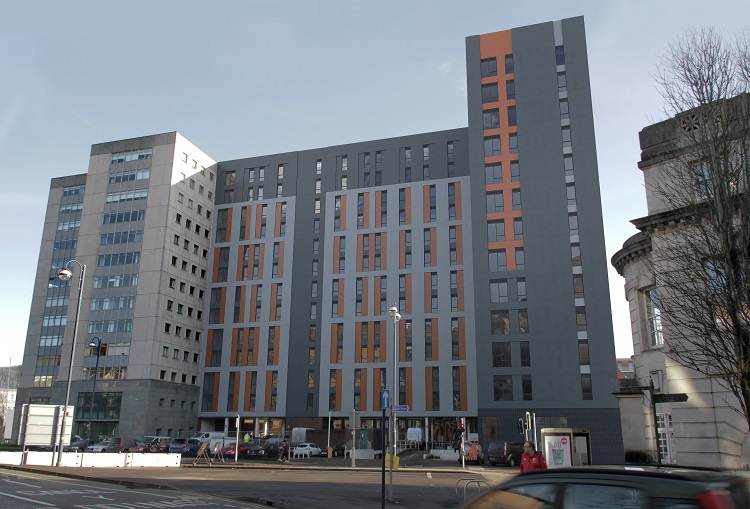 Hunter Acoustics provided acoustic consultancy services to WRW Construction and worked alongside Lawray Architects on the £24m redevelopment of Oldway House in Swansea City Centre. The scheme provided 556 en-suite student bedrooms and was completed in December 2019.
Our scope included environmental noise surveys and noise map modelling, external building fabric assessments, internal building fabric assessments, site inspections and pre-completion sound insulation testing for Building Regulations and discharge of planning conditions.