Vibration Monitoring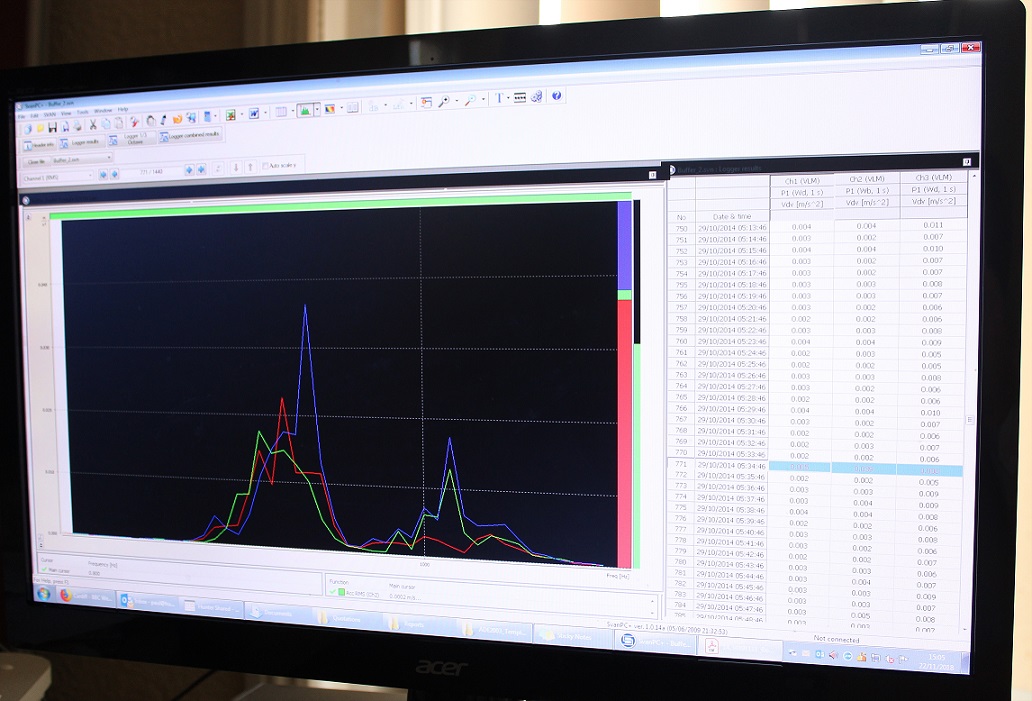 Local Planning Authorities often require vibration from railway lines to be assessed in accordance with BS 6472-1:2008 'Guide to evaluation of human exposure to vibration in buildings' for new residential developments.
Hunter Acoustics use tri-axial vibration meters to monitor vibration in all three orthaginal axis over short and long-term survey periods.
All of our equipment is regularly maintained with fully traceable calibration certification available on request.
To discuss your project requirements, please do not hesitate to contact us.